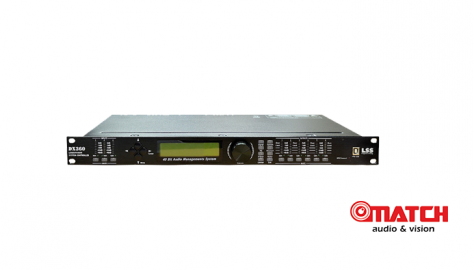 Designed for touring or fixed sound installations, the DX comes with DX360 3in 6-out, and DX480 4-in 8out . DX Series designed with quick access "One Touch" buttons for Volume, EQ, Crossover, Limiter, Input Channel, and Systems, make it easily to direct access of the features you want to configure with one touch – in real time. Moreover, DX equips with most advanced Pink noise and Single Frequency Generator to simplify and help accurately setup the desire configuration.
Additionally, DXDrive software included on the included CD has been developed with an intuitive graphical user interface which makes setup a snap, even when setting up complex systems. Up to 30 program setups can be stored in the onboard memory module. The DX also features full system security to prevent unwanted system setting being changed.
KLIK HIER VOOR MEER INFORMATIE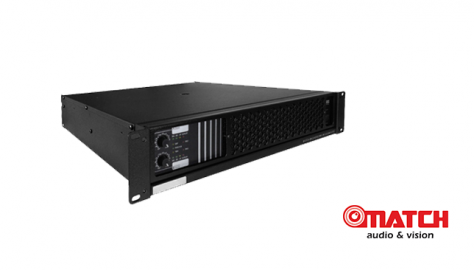 Reactive "back EMF" from the speaker is recycled to the power supply, and an efficiency higher than 85% keeps AC power needs to a minimum, while delivering more energy to the speaker. Thanks to the high efficiency the D+ / D+Q series dramatically reduce power distribution demands compared to older high power amplifiers. In addition to higher power, the D+ / D+Q Series offers higher input voltage, multiple selectable input gains, and with the four channel models a very high power density. For those users who simply want a high performance amplifier to go with their existing processor or console, the D+ / D+Q series is an ideal choice, offering high power, excellent value, and zero signal latency.
KLIK HIER VOOR MEER INFORMATIE